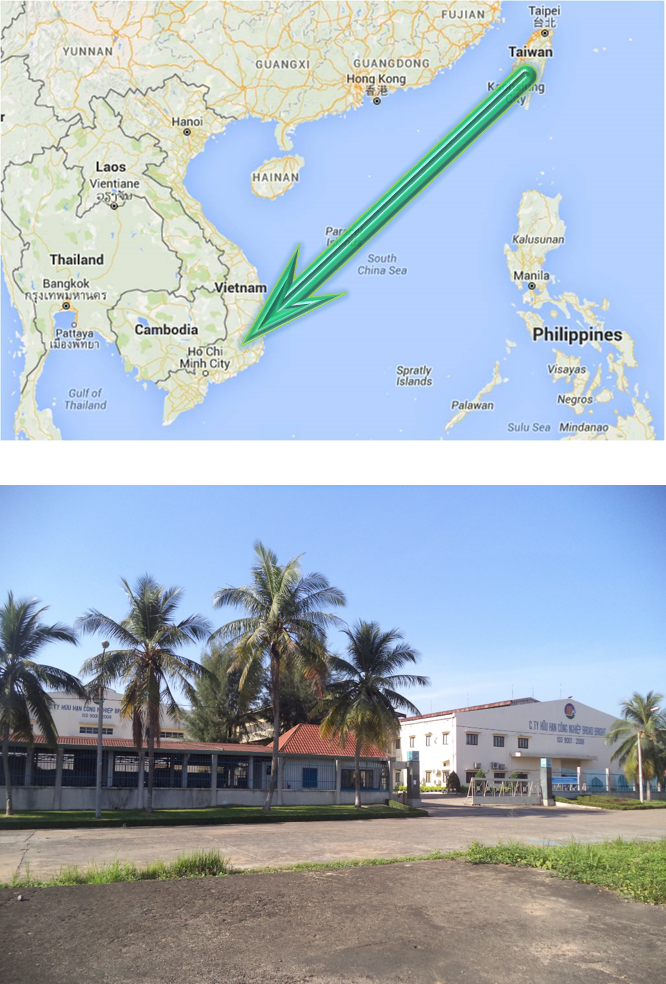 BROAD BRIGHT IND. LTD. Taiwan was founded in 1975, being a leading expert manufacturer of motorcycle exhaust muffler till now. In 1994, the founder 100% inverted in Vietnam and established BROAD BRIGHT INDUSTRIAL CO., LTD. which located at Lot I-9, No.1 Road, Ho Nai Industrial Zone, Ho Nai 3 Ward, Trang Bom District, Dong Nai Province, Vietnam.
~ Company Profile ~

Business lines: Specialized manufacture exhaust muffler and components of press stamping, tube, bending, welding and painting of motorcycles.

Space: about 18,000m2.

Employees: 400 people.

Awards: In 2001 was officially accredited of ISO-9001:1994 version, and upgrade to ISO-9001:2015 version now.
Major equipment and production capacity:
- Equipped with automatic tube bending equipment such as CNC38, CNC80, pipe cutting machines, etc.
- 20 presses from 45T ~ 250T capacity.
- 3 exhaust pipe production lines and one production line Detail frame (On the production line equipped with automatic welding equipment such as robot welders, welding machines, etc.)
- 1 painting line.
Quality Assurance: Equipped with devices such critical testing 3D measuring machine, traction testing machine, salt spray test equipment, penetration testing equipment, fatigue testing machine, hardness testing machine, etc. In order to check all the features and size of the product in a comprehensive manner, to ensure the stability of product quality.

Customers are mainly: SYM, SUZUKI, KYMCO, PIAGGIO, PEUGEOT, DEMAK, YAMAHA, REDRANGER, etc.